Datest Appoints Circuit Technology, Inc. as its Representative in the Carolinas
FREMONT, CA — February 2018 — Datest, a leading provider of advanced, efficient and mission-critical in-circuit testing, test engineering and X-ray inspection solutions, today announced that it has appointed Circuit Technology, Inc. (CTI) as its representative throughout North and South Carolina.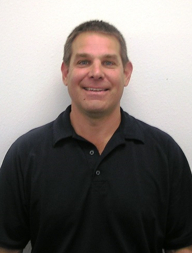 "We are very pleased to be represented in the Carolinas by Bob Doetzer and Circuit Technology, Inc.," commented Robert Boguski, Datest President. "Bob has a well-deserved reputation for service, integrity and breadth of product offerings, including IPC training. His excellent reputation precedes him. We are proud and honored to be working with him and his team in 2018 and in the years ahead."
CTI is a manufacturers' representative group and IPC Master Training Center. The products represented by the company are used in electronics manufacturing and cover nearly every facet of circuit board production and repair as well as IPC training. "I am very pleased to add the Datest services for my customers," commented Bob Doetzer, President of CTI. "Their reputation for service and quality is impeccable, and they provide X-ray, test and failure analysis that my customers need. It also fits in perfectly with the equipment and IPC training that Circuit Technology provides."
CTI will represent Datest's advanced, integrated PCBA testing and inspection services, which include:
For more information about CTI's products and services, contact Bob Doetzer at 919-552-3434 or on the web at www.circuittechnology.com.
About Datest
Datest is the preeminent provider of advanced, efficient, and cost-effective PCBA testing, test engineering, failure analysis and analytical solutions. Established in 1984, Datest now offers in-circuit and flying probe testing and development services; DFT/DFM analysis; JTAG/Boundary Scan development services; AXI as well as 2D and 3D X-ray and CT-scan capabilities for nondestructive failure analysis, root cause identification, and dispute resolution.  The company also offers cross-sectioning, dye & pry, and analytical laboratory services, including SEM and C-SAM analysis; counterfeit component identification and detection; and reverse engineering services.  Datest is proud to introduce its new 225kV microfocus CT system from VJ Technologies, offering CT scanning and failure analysis services for all manner of larger objects besides printed circuit board assemblies. Datest is ITAR registered and has a quality management system (QMS) that is certified to ISO9001 and AS9100C.  We will be transitioning our QMS to AS9100D in 2018.  For more information, call 510-490-4600 or consult www.datest.com.