Datest Signs Representative Agreement with DiversiTech Representatives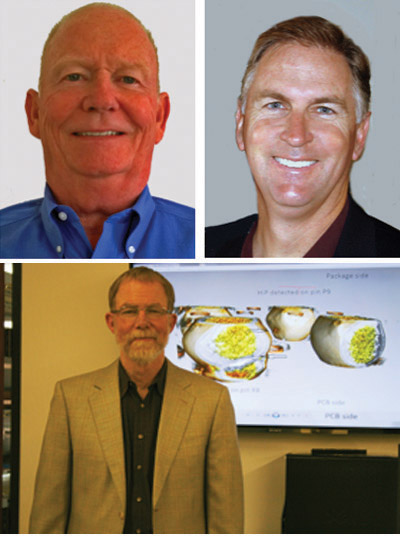 FREMONT, CA — May 2015 — Datest today announced that it has appointed DiversiTech Representatives, Inc. as its sales representative. DiversiTech will represent Datest's advanced, efficient and mission-critical in-circuit testing, test engineering, failure analysis and X-ray inspection solutions throughout Southern California and Northern Baja California.
Founded as McBride Electronic Marketing Company in 1980 by Mike McBride, the company started with three product lines specializing in electronic assembly bench tooling. The company incorporated in January 1983 as McBride Marketing, Inc. The corporation was then changed to DiversiTech Representatives, Inc. in 1986 when Ron Rau became a partner in the company. The direction of the company has remained focused on bringing process solutions to the Southern California territory's electronic assembly marketplace through exclusive representation of the industry's most recognized best-in-class brands of electronic assembly products.
DiversiTech's unique approach to a balanced line package of both capital equipment and an offering of bench assembly tooling and consumable supplies supported by stocking distributors, has elevated the company's position to that of the recognized leader in bringing surface mount and through-hole assembly solutions to the market. For more information, visit www.dtech-reps.com.
For more information about Datest, visit www.datest.com.
About Datest
Datest is an ISO9001 and AS9100C-certified, ITAR-registered provider of advanced, integrated PCBA testing and inspection services to the CM/EMS and OEM communities since 1984. Datest features in-circuit testing and test engineering development for all major platforms as well as flying probe testing, boundary scan testing, functional testing, and four kinds of x-ray inspection (2D, 3D, CT-Scan, and AXI). Datest also offers a wide variety of engineering and value-added services, including nondestructive and destructive failure analysis, reverse engineering, analytical laboratory services, and "bonepile" rehabilitation. Datest also proudly introduces counterfeit component detection services, consistent with SAE AS 5553 and PRO-STD-001. For more information about Datest, please visit www.datest.com or call 510-490-4600.