Datest Wins a 2017 NPI Award for Its PCBA/PCBF Reverse Engineering Service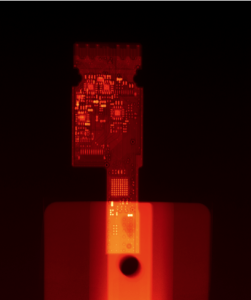 FREMONT, CA — February 2017 — Datest, a leading provider of advanced, efficient and mission-critical in-circuit testing, test engineering, and X-ray inspection solutions, announces that it has been awarded a 2017 NPI Award in the category of Test & Inspection – Functional Test for its PCBA/PCBF Reverse Engineering Service. The award was presented to the company during a Tuesday, Feb. 14, 2017 ceremony that took place at the San Diego Convention Center during the IPC APEX EXPO.
Datest's PCBA/PCBF Reverse Engineering Service creates CAD files, parts lists, netlists and electronic schematics where previous archives were lost or never existed.  Flying probe technology can create of all these files, which can then be handed over to a layout service bureau for board redesign and creation of gerber photoplot files.
The service enables a contemporary and cost-effective board-level product to be reconstructed, replacing antiquating, obsolete and marginally reliable old product. It facilitates archiving of design data for accurate documentation and data control for future use. Faster than manual reproduction, the Reverse Engineering Service can be implemented in days rather than weeks. It is more accurate because it relies on precise positional accuracy of flying probes.
Stable archiving guards against loss of records in the event of mergers, acquisitions, or natural/manmade disasters. The end-user is no longer wedded to a single board supplier (sole source) because they have the only set of gerber files. Test programs also can be developed where previously none existed.
Premiering in 2008, the NPI Awards program is an annual celebration of product excellence in electronics surface mount assembly. Premier products based on the finest examples of creative advancement in technology are chosen by a distinguished panel of industry experts.
For more information about Datest's PCB reverse engineering service or to view the company's full service lineup, visit www.datest.com.